Welcome to the website of the Australian Embassy in Brussels. Our role is to promote Australia's relationships with Belgium, Luxembourg, the European Union, and NATO. The Embassy is open from 08.30am to 5:00pm weekdays, except public holidays.
@AusEmbEU
For the latest Smartraveller Travel Advice for Belgium please click here
Australian Federal Election - 2 July 2016
The Australian Federal Election will be held on Saturday 2 July 2016. Online applications for a postal vote (for those already registered to vote) are available on the AEC website at www.aec.gov.au. Your application for a postal vote must be received by the AEC by 29 June 2016. Please note that it is now too late to enrol to vote for this election. In person pre-poll voting will be available at the Australian Embassy in Brussels at the following times:
Monday 20 June to Wednesday 29 June (weekdays) from 10am – 3pm.
Thursday 30 June 2016 and Friday 1 July 2016 from 9am – 5pm.
No appointment is required. The Embassy will not/not be open for voting on Election Day, Saturday 2 July 2016.
Caretaker period
The Australian Government is now in caretaker period until a new government is sworn in. Read more

National Reconciliation Week is taking place 27 May – 3rd June. During this time, Australia celebrates and builds on the respectful relationships shared by Aboriginal and Torres Strait Islander people and other Australians. Read more
Global Watch Office
Foreign Minister Julie Bishop on 15 May announced the establishment of the Australian Government Global Watch Office to strengthen Australia's capacity to monitor and respond to emerging overseas events on a 24 hour basis. Worth $8 million over four years, the Global Watch Office will be established within the Department of Foreign Affairs and Trade and incorporate the existing Consular Emergency Centre which provides consular and passports services to individual Australians overseas. Read more
International Syria Support Group Meeting
On 17 May Foreign Minister Julie Bishop represented Australia at the International Syria Support Group (ISSG) meeting in Vienna. The meeting was co-chaired by US Secretary of State John Kerry and Russian Foreign Minister Sergey Lavrov. Read more
Australian hockey player awarded Panathlon Fair Play prize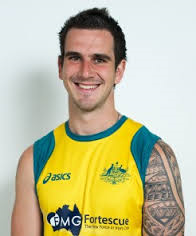 On 17 May 2016, Australian hockey player Kieran Govers (pictured) was awarded a prize for Fair Play by Panathlon Wallonie-Bruxelles at its annual awards ceremony in Belgium. Mr Govers was recognised for his outstanding sportsmanship during the FIH Hockey World League semi-final match between the Australian national men's hockey team, the Kookaburras, and Belgium in Antwerp on 5 July 2015. Late in the game, with the scores level at 0-0, Mr Govers alerted the umpire that the ball had hit the foot of an Australian player before Mr Govers hit it into the Belgian net, meaning the goal was disallowed The Australian side went on to win the match 1-0. On learning of his award, Mr Govers said it was a pleasure and an honour to receive it.
Preparing the way for an Australian-EU FTA
The Australian Minister for Trade and Investment, the Hon Steven Ciobo MP, worked with the European Union and member state authorities to prepare the way for free trade agreement negotiations when he visited Brussels on 28-29 April. Before his visit Minister Ciobo said an Australia-EU Free Trade Agreement would open new export markets, create opportunities for Australian businesses that drive economic growth and create jobs. Read more
Australia and Last Post Association Ieper congratulate Mr Benoit Mottrie on Order of Australia Award
The Australian government and the Last Post Association extend their warmest congratulations to Mr Benoit Mottrie, Chairman of the Last Post Association, who on 24 April was awarded an honorary medal in the Order of Australia.
Read more
2016 Defence White Paper
On 25 February 2016, the Prime Minister, The Hon Malcolm Turnbull, MP, and the Minister for Defence, Senator The Hon Marise Payne released the 2016 Defence White Paper, the Integrated Investment Program and the Defence Industry Policy Statement. Together, these three documents set out the Government's direction to Defence to guide our strategy, capability, and organisational and budget planning. The 2016 Defence White Paper delivers on the Government's commitment to the safety of the Australian people and to the defence our territory and national interests. It sets out a comprehensive, responsible long term plan for Australia's defence and includes a commitment to grow the Defence budget to two per cent of Australia's Gross Domestic Product by 2020-21, increasing the Defence budget from $32.4 billion in 2016‑17 to $58.7 billion in 2025-26. Read more
A$25 million increase in response to Syria and Iraq crises
Foreign Minister Julie Bishop has announced an additional A$25 million in humanitarian assistance in response to the Syria and Iraq crises. This brings Australia's total humanitarian response to the Syria crisis to $213.2 million since the conflict began in 2011, and for Iraq to A$45 million since 2014. Read more. Australia will also resettle an additional 12,000 refugees who are fleeing the conflict in Syria and Iraq. Read more
A$1.1 billion National Innovation and Science Agenda
Prime Minister Malcolm Turnbull and Industry, Innovation and Science Minister Christopher Pyne have announced Australia's National Innovation and Science Agenda. The Government will invest A$1.1 billion to drive innovation and entrepreneurship, reward risk taking, support international collaboration and promote science, maths and computing in schools by focusing on four priority areas:
Culture and capital, to help businesses embrace risk and incentivise early stage investment in startups;
Collaboration, to increase the level of engagement between businesses, universities and the research sector to commercialise ideas and solve problems;
Talent and skills, to train Australian students for the jobs of the future and attract the world's most innovative talent to Australia; and
Government as an exemplar, to lead by example in the way Government invests in and uses technology and data to deliver better quality services.
The Agenda is part of the Government's commitment to establishing Australia as a leading innovation system. Read more
Australia's Candidacy to the Human Rights Council
Foreign Minister, the Hon Julie Bishop, and Attorney-General Senator, the Hon George Brandis QC, have officially launched Australia's candidacy for membership of the United Nations Human Rights Council for the 2018-20 term. This is the first time Australia has sought membership of the Human Rights Council. Our inaugural candidacy embodies our commitment to the aims and purposes of the Universal Declaration of Human Rights and to the ongoing promotion and protection of human rights, both here in Australia and around the world. Read more
United Nations Security Council & Human Rights Council
Foreign Minister Julie Bishop has announced Australia will be a candidate for the United Nations Security Council in 2029-30. The need for strong international cooperation to tackle global security challenges becomes more pressing each year. Australia seeks this term determined that elected members can and should make a difference in increasing the Security Council's effectiveness in maintaining international peace and security. Read more
| | | | | | | |
| --- | --- | --- | --- | --- | --- | --- |
| Travel advice, travel registration and Australian passport applications and renewals. | | | | A representation of Australia, symbolising our growth and expansion | | Using our international diplomatic assets to advance Australia's prosperity and global prosperity. |
2016 Defence White Paper
The historic Trans Pacific Partnership Agreement (TPP) – which will see the elimination of 98 per cent of tariffs among 12 countries – was formally signed on 4 February in New Zealand by the then Minister for Trade and Investment Andrew Robb (pictured). The TPP is the world's most significant trade and investment agreement finalised in more than two decades with member countries accounting for around 40 per cent of global GDP.. . Read more