Australian Embassy to Belgium and Luxembourg and
Mission to the European Union and NATO
Embassy address: Avenue des Arts/Kunstlaan 56, Brussels 1000 - Telephone: +32 (0) 2 286 0500 - Fax: +32 (0) 2 286 0576 - Email: austemb.brussels@dfat.gov.au
Welcome to the website of the Australian Embassy in Brussels. Our role is to promote Australia's relationships with Belgium, Luxembourg, the European Union, and NATO. The Embassy is open from 08.30am to 5:00pm weekdays, except public holidays.

@AusEmbEU
---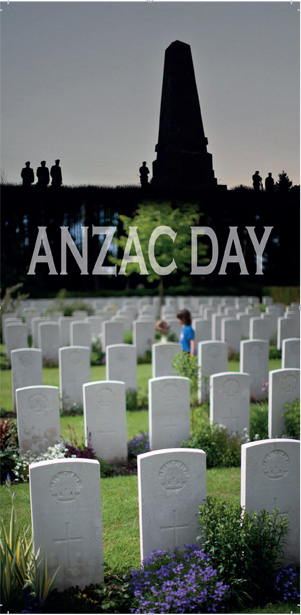 Minister Robb strongly rejects TPP scaremongering over cattle biosecurity
Minister for Trade and Investment Andrew Robb has strongly rejected suggestions that he would support measures in the Trans Pacific Partnership (TPP) negotiations that could potentially harm Australia's cattle herds. Read more

Final complying investment design for the Significant and Premium Investor Visas: Measures will promote investment and innovation
New investment in innovative Australian ideas and emerging companies will be encouraged as part of enhanced Significant Investment Visa (SIV) and new Premium Investor Visa (PIV) complying investment framework arrangements announced on 15 May. Read more

Supporting Nepal's Long-Term Recovery
The Australian Government will provide additional support to help the people of Nepal recover from the devastating earthquake. Our thoughts continue to be with the millions of people affected by this tragic event. Funding of an additional A$10 million will provide critical assistance to help people rebuild their lives. Read more
Foreign Affairs Minister represented Australia at ANZAC Day Commemorations in Belgium
On 25 April 2015 Foreign Affairs Minister Julie Bishop represented the Australian Government at ANZAC Day commemorations in Ypres, Belgium to highlight the importance Australia attaches to honouring sacrifices made on the Western Front during the First World War. Nearly 13,000 Australians lost their lives in Belgium during the First World War. In Ypres, from August to November 1917, Australia suffered 38,000 casualties – our most costly experience of war.
Anzac Day in Flanders 2015
The Australian Embassy, in collaboration with local municipalities and the New Zealand Embassy, again organised a program of commemorations in Belgium on ANZAC Day. The day's program started at 6am with the Dawn Service at Buttes New British Cemetery, Polygon Wood. Services then followed at Tyne Cot Cemetery, the Menin Gate in Ieper/Ypres and Toronto Avenue Cemetery in Ploegsteert. There was also Australian participation during the nightly Last Post Association ceremonies at Menin Gate on the 24th and 25th April.
Foreign Minister Bishop Meets with EU High Representative Federica Mogherini
Foreign Minister Julie Bishop on 22nd April met with EU High Representative Federica Mogherini in Brussels to take Australia-EU cooperation to a new level. In a statement afterwards Minister Bishop said: We marked the end of negotiations of the EU Australia Framework Agreement, which will provide a strong basis for developing our cooperation on a range of foreign and security policy matters. We discussed ways in which we can bring economic growth, jobs and prosperity to Australia and the EU, including through a potential Australia-EU Free Trade Agreement. Read more
Towards a closer Australia-EU Partnership: Joint Declaration of the Australian Foreign Minister and the EU's High Representative for Foreign and Security Policy/Vice President of the Commission
Chief Scientist visits Brussels for discussions on European approaches to research infrastructure funding and operations
Prof Ian Chubb, Chief Scientist of Australia (left) is pictured with Carlos Moedas, Member of the European Commission (EC) in charge of Research, Science and Innovation. Photo credit: EC

The Chief Scientist for Australia, Professor Ian Chubb AC, was in Brussels on 27 April for meetings as part of a visit which also included the UK, UK and Germany. In Brussels, the Chief Scientist met with the Commissioner for Research and Innovation, Carlos Moedas (pictured at right) and the Director-General of Research and Innovation, Robert-Jan Smits. He held discussions with officials on European approaches to research infrastructure funding and operations. In addition, Professor Chubb had the opportunity to address the launch at the Lisbon Council of Future Directions for Scientific Advice in Europe as the Juncker Commission considers its approach to scientific advice.
Endeavour Scholarships and Fellowships now open
The 2016 round of the Australian Government's Endeavour Scholarships and Fellowships is now open. Endeavour Scholarships and Fellowships are merit-based scholarships and fellowships providing opportunities for citizens around the world to undertake study, research or professional development in Australia and for Australians to do the same overseas. Read more

Prime Minister Abbott attends dinner meeting with EU Ambassadors
Prime Minister Abbott (centre) with EU Ambassador Fabrizi on his left and other EU Ambassadors.
Australian Prime Minister, the Hon Tony Abbott, attended a dinner on 13th April hosted by H.E. Mr Sem Fabrizi, the European Union (EU) Ambassador in Canberra, to discuss Australia-EU relations. Also attending were Heads of Mission from EU countries.
innovationXchange - Australia's new aid paradigm
Foreign Minister Bishop on 23rd March launched innovationXchange, an Australian Government initiative to revolutionise the delivery and effectiveness of Australia's aid program. The A$140 million project, the next phase of the Australian Government's new aid paradigm, will mainstream innovation throughout the Department of Foreign Affairs and Trade. Read more
Australia and Iraq confirm shared commitment to combating Daesh
Foreign Minister Julie Bishop met with the Minister of Foreign Affairs of Iraq, HE Dr Ibrahim Al-Ja'afari, in Canberra on 12 February to discuss bilateral relations and reaffirm our shared commitment to combating the terrorist threat of Daesh (also known as ISIL). Read more
Landmark China-Australia Free Trade Agreement
The landmark China-Australia Free Trade Agreement (ChAFTA) will unlock substantial new benefits for Australians for years to come. ChAFTA will add billions to the economy, create jobs and drive higher living standards for Australians. Australian businesses will have unprecedented access to the world's second largest economy. It greatly enhances our competitive position in key areas such as agriculture, resources and energy, manufacturing exports, services and investment. Read more

| | | | | |
| --- | --- | --- | --- | --- |
| Travel advice, travel registration and Australian passport applications and renewals. | | A representation of Australia, symbolising our growth and expansion | | Using our international diplomatic assets to advance Australia's prosperity and global prosperity. |